You are using an older version of Internet Explorer
which is no longer supported and may no longer function properly on this page. For a better online experience, please update your browser to
Internet Exlporer 8
or higher
; or use another Browser such as
Firefox
or
Chrome
.
Using the CampusWeb Course Needs Portlet (PDF)

Why Every College Student Should Keep a Planner

IMPORTANT DATES
Important Dates (Registrar's Office)
Attendance Conflict Guidelines
---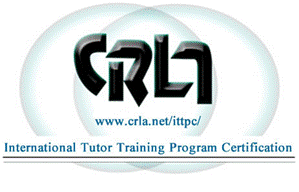 WE ARE VERY PLEASED TO ANNOUNCE THAT OUR PEER TUTOR PROGRAM IS AN INTERNATIONALLY CERTIFIED COLLEGE READING & LEARNING ASSOCIATION (CRLA) PROGRAM!
---
CAE MISSION: To assist students in developing the skills and strategies to be confident, independent, active learners, and to provide equal opportunity for academic development and excellence to all students.
We offer various means of assistance at no extra cost. The Center for Academic Excellence is dedicated to helping all Franklin Pierce University students achieve academic success.

We offer various means of assistance to students at no extra cost. We are staffed by a team of professionals dedicated to assisting you in your pursuit of academic success.
---
Location & Hours:
Library Tower - 4th Floor
Hours: 8:00 am - 4:30 pm - Monday through Friday
---
Become a Fan and get daily updates with the tutoring schedule, helpful academic success tips, and/or important information.
Karen Brown, D.A.
Associate Dean for Student Success

Ext 4280
Vicky Rank, M.B.A.
Administrative Assistant

Ext 4110
James W. O'Loughlin, M.Ed
Academic Support Specialist

Ext 4105
Patricia Vorfeld, M.Ed
Director of International Study Initiatives & Center of Academic Excellence Operations

Ext 4108
Tracy Mendham, M.Ed.,M.F.A Coordinator of Learning Assistance.
Ext 1168
Melinda Neale
Athletic Coordinator

Ext 4009
---