Welcome to the CGPS UG academic Advising page! You will find a variety of resources that will help facilitate your academic success at Franklin Pierce. Below you will see the bios of the academic advisors. Below right, you will find a list of resources.
To begin we strongly encourage you to review our "Academic Advising Statement" and "Tips & Links".
---
The Academic Advising program at Franklin Pierce University values learners in all of our programs while respecting the diversity, individual need and developmental level of our student population. As such, the program values
Fair, equal and readily-accessible services for all students which are responsive to the needs of individuals, special populations and communities.
Advisors who adhere to the highest of principles of ethical behavior
A program that works actively to provide and assess quality advising to all students
Intentional work designed to improve the professional competence and skills of all advisors
Franklin Pierce University Academic Advising Vision
Franklin Pierce University aspires to be recognized as having a high-quality, collaborative academic advising partnership with students that serves to enhance their educational experience and empowers them to develop meaningful educational, career, and life goals.

Franklin Pierce University Academic Advising Mission
The Academic Advising program at Franklin Pierce University is grounded in a close student-advisor relationship intended to aid students in achieving educational, career and life goals through a commitment to the value of collaborative partnerships with institutional and community resources.

Joyce O'Reilly is a faculty member in the Franklin Pierce University School of Nursing. Joyce teaches in both the RN to BSN and MSN programs in addition to providing academic advising and support to all RN to BSN nursing students. Joyce's educational accomplishments include a Bachelor of Science in Biology, a Bachelor of Science in Nursing, a Master in Public Administration, and a Master of Science in Nursing Education.Joyce is currently enrolled in a doctoral program at Northeastern University. Joyce resides in Portsmouth, NH, with her husband and has two grown sons.
Joyce can be reached at (603) 433-2000 or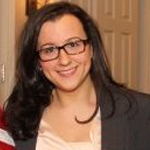 Michelle Barbeau is the Associate Director of Enrollment and Retention. She provides academic advising and support services to both online and Manchester students. She also recruits students for the online undergraduate and graduate programs. Michelle earned her BA in Social Work and Counseling on the Franklin Pierce Rindge campus and went on to earn her MBA in Leadership with Franklin Pierce's College of Graduate and Professional Studies. She resides in Goffstown, NH with her dog Coal and enjoys running races, hiking, and working out.
Michelle can be reached at (603) 647-3521 or