Welcome to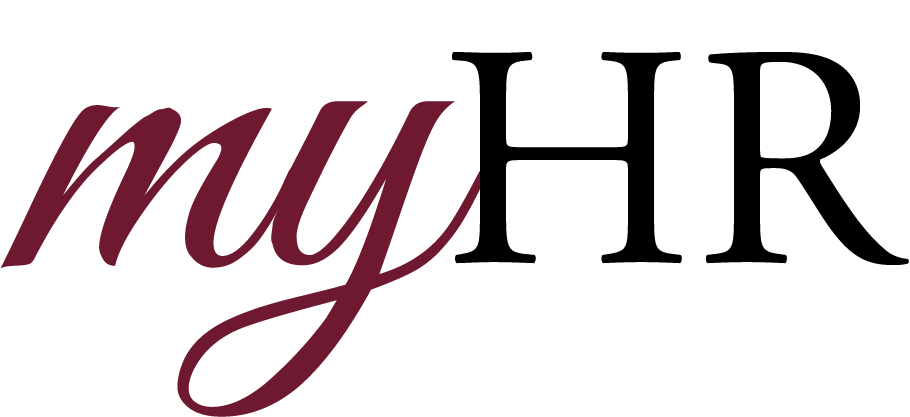 The Human Resources and Risk Management team strives every day to be your trusted partner, helping you achieve both your departmental and your own professional goals. We support Franklin Pierce's mission by:
Fostering a culture of collaboration and inclusion

Valuing process improvement and continuing to develop programs and practices that are simple to use

Hiring and retaining diverse and top talent

Providing guidance and practical solutions to help you solve your challenges

Leading by example
For information regarding the Franklin Pierce University response to
COVID-19 refer to our My Safety web page.
Update on the Families First Coronavirus Response Act

On March 18, 2020, the Families First Coronavirus Response Act (H.R. 6201) was signed into law nationwide. This new law is effective as of April 1, 2020. Congress and the President also provided an emergency extension of the Family and Medical Leave Act (FMLA) and Paid Sick Leave in response to COVID-19.

If you have any questions regarding the EFMLEA or Emergency Paid Sick Leave or applying for either leave, please contact Human Resources at hrdept@franklinpierce.edu.
Latest update from Harvard Pilgim: 3/19/20
Coronavirus (COVID-19) Communication to our members

To further support our members during the COVID-19 pandemic, all Harvard Pilgrim fully insured non-Medicare members will be sent an email this afternoon that includes benefit and resource information. Members of self-insured accounts that have agreed to the communication will also receive the email. View the email. Medicare Enhance members will receive a similar email in the coming days.

We continue to monitor the situation and are working to provide timely and relevant COVID-19 information for members at harvardpilgrim.org/coronavirus.

Please contact your Harvard Pilgrim account executive if you have any questions. Thank you for your support.
COVID-19: Harvard Pilgrim's Response
<![if !vml]><![endif]>
COVID-19: Harvard Pilgrim's Response

Harvard Pilgrim is actively monitoring the coronavirus disease (COVID-19) outbreak and what it means for our customers and communities.

To facilitate our members' ability to receive necessary testing for suspected COVID-19 exposure, and until further notice, Harvard Pilgrim is waiving cost sharing for:

The COVID-19 test

Doctors office, urgent care and emergency room services for COVID-19 testing

Telemedicine services

This policy applies to our fully insured, Medicare Enhance, Medicare Advantage and Medicare Supplement plans. Coverage will be provided in accordance with plan requirements.

Self-insured employer groups can also waive cost sharing requirements for these services. Self-insured clients will have the coverage outlined above unless notification is received.

In accordance with the New Hampshire Division of Insurance Order, members in our fully insured commercial New Hampshire plans will be able to obtain a one-time refill of their covered maintenance prescription medications for up to a 90-day supply, as allowed by law. Members will also have access to out-of-network providers for the initial COVID-19 test when no in-network providers are available. Harvard Pilgrim will also remove prior authorization and referral requirements, where applicable, so members can get timely medically necessary testing and treatment for COVID-19.

Member support and education

Harvard Pilgrim has a robust population health program designed to support all of our members' needs, with a focus on those who are most vulnerable. Harvard Pilgrim has taken steps to proactively reach out to our most vulnerable members, as well as to ensure that our nurse care managers proactively address high-risk individuals in their daily interactions.

To educate our members about containing the spread and staying healthy, we have established a coronavirus microsite (harvardpilgrim.org/coronavirus) that includes general preventive information and links to the CDC and state health agencies in Connecticut, Maine, Massachusetts and New Hampshire. It also includes an FAQ that lets members know about options for telemedicine and obtaining 90-day prescriptions for medicines they take regularly.

Business continuity

Harvard Pilgrim's business continuity plan includes strategies to address pandemic conditions such as COVID-19. These strategies ensure that Harvard Pilgrim can continue to serve our constituents as well as protect our employees.

Harvard Pilgrim's pandemic strategy focuses on:

Reducing the transmission of an infectious agent within the workplace

Decreasing illness among employees, contractors and visitors

Maintaining mission critical business operations

Reducing the economic impact of an infectious disease outbreak

We will continue to review and assess our policies as the situation evolves.
Did You Know?

***********************************

The 2019-2023 RFF Collective Bargaining Agreement is now available.

***********************************

To help support participants through this period, TIAA will be hosting live Market Volatility Webinars:

Wednesday, April 15 at noon ET.

Additional market volatility content including "Market commentary" can be found on the "Invest" Tab under "Resources" at TIAA.org.

Staying Invested Long-Term Investment Horizons

Making it easier for you! Learn about our latest online tools and resources

How do you want to interact with TIAA? We make it easy by providing tools and resources meeting your needs through our website, mobile app and emerging channels. Save time, manage your money, and feel empowered by learning and using the latest digital enhancements.

April 1, at 12 p.m. (ET)


It is that time of year, when taxes are on our minds. Many of us will have just filed our
income tax return and will want to think about income tax planning strategies for 2020.
We also want to know if estate, gift or generation skipping transfer (GST) taxes will
impact our planning. Join us to learn some common strategies to help leave more for
you and for your heirs.


April 14 at 12 p.m. (ET)

The starting line: Why and how retirement savings begins now


Learn how to evaluate and manage debt, find additional ways to save, create a budget
and begin to plan for retirement.


April 14 at 3 p.m. (ET)

Quarterly Economic and market update


Take a closer look at our views on the financial markets, including key market drivers,
U.S. economy, policy and politics, and investing in public markets. This webinar will also cover the challenges that investors face and how to navigate them.


April 15 at 12 p.m. (ET)


Paying for healthcare in retirement is a critical part of financial planning and it is important to understand how Medicare operates and what choices you have. This webinar will help you understand some aspects of Medicare including eligibility and what plans are available to you. We hope that you will join us for this educational event.


April 16 at 12 p.m. (ET)


Looking to turn your retirement savings into a "paycheck" for life


Learn how creating a diversified income plan—one that uses a combination of income
sources and includes annuity income that's guaranteed for life*—can help reduce the
risks you may face in retirement and ensure you have income that never runs out.


April 16 at 3 p.m. (ET)

All health benefit eligible employees have access to telemedicine visits through Doctor on Demand (DoD). Virtual visits are a great choice for care, saving time and money.

************************************

Join the American Lung Association at the 11th Annual Cycle the Seacoast on May 3, 2020 at Cisco Brewers Portsmouth! Choose from a 25, 50 or 100 mile option along the beautiful New Hampshire Seacoast or volunteer to support the cyclists. Sign up to volunteer on the event website (volunteers are not required to fundraise but have the option). We have volunteer positions for both individuals and groups. This is a great way to showcase your business in the community!

Start a company team! Each individual participant is required to pay a registration fee and fundraise a minimum of $200 to participate. Cyclists can register here using code "SAVE" for $10 off registration ($25 with discount).


Contact Melissa at 207-624-0306 or Melissa.Walden@Lung.org if you have any questions about participating in this event as a participant or volunteer!
Meet Your Team
Dawn Broussard - Director of Human Resources & Risk Management, Title IX Coordinator
Responsible for employee relations, compensation, Title IX, recruiting, and policies/procedures
Wendy DiPasquale - Sr. HRIS Manager
Responsible for processing all PARs and stipend requests for payroll, student worker payroll,
processing data requests and all state, federal and higher education reporting, coordination of Graduate Assistants
Cindy Stoddard - Human Resource Specialist
Responsible for employee benefits and risk management, Benefits responsibilities include Employee Navigator questions, benefit eligibility, leaves of absence and COBRA. Risk management responsibilities include processing COIs, accidents/incidents involving university property, workers compensation claims
Janice Smith - HR Administrative Specialist
Responsible for providing front office and administrative support including team appointments, managing student employment, and providing recruitment support and maintaining the Jazz HR system. Coordinates events for and with the Human Resources department.
Location:
DiGregorio Building - lower level
40 University Drive
Rindge, NH 03461
Ph: (603) 899-4075
Fax: (603) 899-4326
Email: hrdept@franklinpierce.edu