On-Line Professional Development Courses for Staff
***********************************
The 2019-2023 RFF Collective Bargaining Agreement is now available.
***********************************
TIAA's October live webinars
Special Topic: Making gifts to loved ones and charities
You can help to maximize the value of your life's work and help take care of your survivors and philanthropic causes with a little planning. This webinar will review basic strategies for giving to individuals and charities during your lifetime, as well as legacy planning.
October 15 at 12 p.m. (ET)
Special Topic: Understanding Health Savings Accounts (HSA's)
You may know about the tax advantages of contributing to a Health Savings Account (HSA), but did you know that HSAs are also a way to save for health care in retirement? This webinar will help you understand some aspects of HSAs including how they help account owners to pay for current health care expenses and save for those in the future.
October 16 at 12 p.m. (ET)
Special Topic: Market-proof your retirement*
In retirement—and the years leading up to it—protecting your savings becomes just as important as growing it. Join us to learn how to create your own personal pension with TIAA Traditional, offered by Teachers Insurance and Annuity Association of America (TIAA).**
October 16 at 3 p.m. (ET)
Special Topic: Help protect you, your family and your money
Are you concerned about identity theft and your family's security online? October is National Cyber Security Awareness Month – there's no better time to learn about measures to help prevent identity theft by securing your personal information on websites, social media and mobile apps, and how to conduct online financial transactions safely.
October 22 at 12 p.m. (ET)
Special Topic: Understanding Medicare
Paying for healthcare in retirement is a critical part of financial planning, and it is important to understand how Medicare operates and what choices you have. This webinar will review aspects of Medicare including eligibility and what plans are available to you.
October 23 at 12 p.m. (ET)
Special Topic: The 411 on 529 college savings plans
You can learn all about how 529 college savings plans work and how to invest in one for a child, grandchild, yourself or other loved one.
October 24 at 12 p.m. (ET)
Special Topic: Planning for retirement—The why, what and how
This webinar will discuss the challenges and risks people face in retirement, and how good planning can address them.
October 31 at 3 p.m. (ET)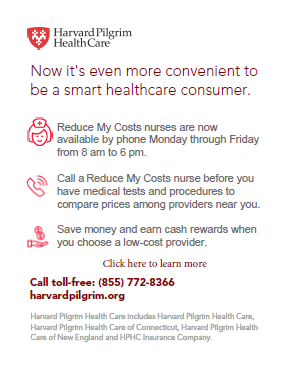 All health benefit eligible employees have access to telemedicine visits through Doctor on Demand (DoD). Virtual visits are a great choice for care, saving time and money.
Members have two choices for behavioral health virtual visits: Doctor on Demand and Optum. Members can receive convenient and confidential treatment with licensed, U.S.-trained psychologists and psychiatrists using live video on a smartphone, tablet or computer.
In addition to an extensive offering of medical urgent care, Doctor on Demand also offers behavioral health care. The most common conditions that Doctor on Demand treats are depression, relationship issues, workplace stress, social anxiety, addiction, trauma and loss.