You are using an older version of Internet Explorer
which is no longer supported and may no longer function properly on this page. For a better online experience, please update your browser to
Internet Exlporer 8
or higher
; or use another Browser such as
Firefox
or
Chrome
.
Using the CampusWeb Course Needs Portlet (PDF)

Why Every College Student Should Keep a Planner

IMPORTANT DATES
Important Dates (Registrar's Office)
Attendance Conflict Guidelines
---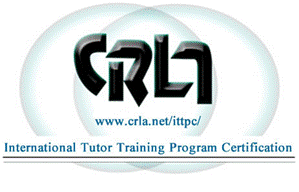 WE ARE VERY PLEASED TO ANNOUNCE THAT OUR PEER TUTOR PROGRAM IS AN INTERNATIONALLY CERTIFIED COLLEGE READING & LEARNING ASSOCIATION (CRLA) PROGRAM!
---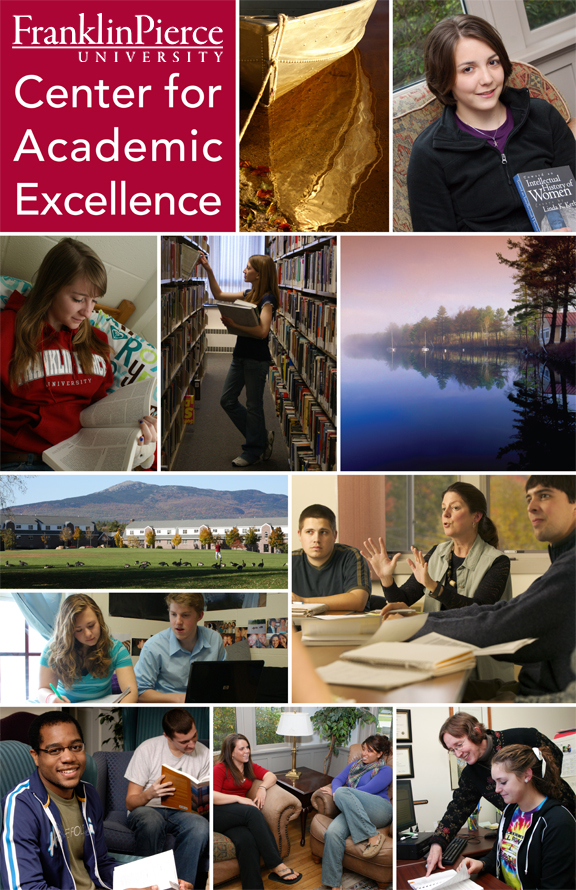 WELCOMING YOU BACK
The Center for Academic Excellence looks forward to welcoming you back to campus. For safety reasons, due to COVID-19, we will deliver the bulk of our services remotely & ask that you reach out to us by phone, or email, to refer a student, ask a question, or set-up an appointment. We will have a rotating schedule of staff members in the office so that the center can remain open for issues or services that cannot be managed remotely.

For students with academic accommodations, please email: exams@franklinpierce.edu to make requests. Faculty may send test materials through this email, as well.
* The elevator will still go to the 4th floor - only 1 person at a time. Traffic flow for stairs = in one of the side doors & out through the Fitzwater front staircase to the courtyard.

ABOUT
CAE MISSION: To assist students in developing the skills and strategies to be confident, independent, active learners, and to provide equal opportunity for academic development and excellence to all students.
We offer various means of assistance to students at no extra cost. We are staffed by a team of professionals dedicated to assisting you in your pursuit of academic success.
The Center for Academic Excellence is dedicated to helping all Franklin Pierce University students achieve academic success.
We are here for all Franklin Pierce University Students, offering our services to help you navigate all of your academic challenges. All you need to do is walk through the door or send us a message! Please don't be shy, we assist ALL students!!!
---

---

Become a Fan and get daily updates with the tutoring schedule, helpful academic success tips, and/or important information.